Meet Chef Richie
As corporate chef for Bella Sun Luci, Richard "Chef Richie" Hirshen, whose culinary career spans more than 30 years, plays an instrumental role in product development, recipe creation, and cooking demonstrations. In addition to hosting cooking classes at the Mooney Farms Tuscan-style demo kitchen, he also produces the cuisine for all of Bella Sun Luci's special events, including food showcases, expos, trade shows and more.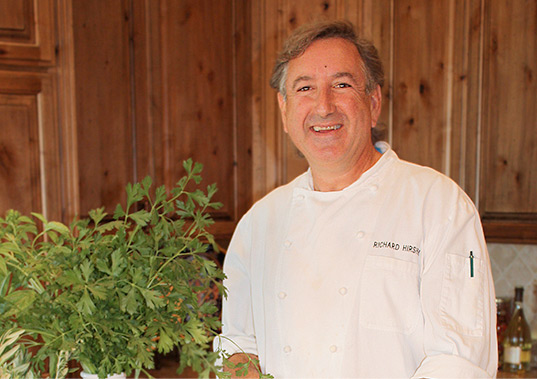 The Story of Chef Richie
Prior to joining Bella Sun Luci, Chef Riche cultivated his passion for Mediterranean food early in his career while working as a professional chef in Italy. He continued to hone his craft by working directly under Mario Batali at the Four Seasons Resort The Biltmore Santa Barbara in Santa Barbara, Calif., as well as Rocco Restaurant in New York, NY. His career has also taken him to Paris, France; San Francisco, Calif.; and now Chico, Calif.
In addition to his work with Bella Sun Luci, Chef Richie also serves as garden- kitchen program leader at Sherwood Montessori, an educational institution in Chico. Chef Richie started the garden-kitchen program in 2010 and now oversees the education of sustainable produce, gardening, veganism, and nutrition, all in relation to the school's edible schoolyard and demonstration kitchen.
Chef Richie is happiest when cooking in front of a large audience, sharing his love for premium ingredients, and inspiring people to enjoy fresh and nutritious recipes. He resides in Chico.