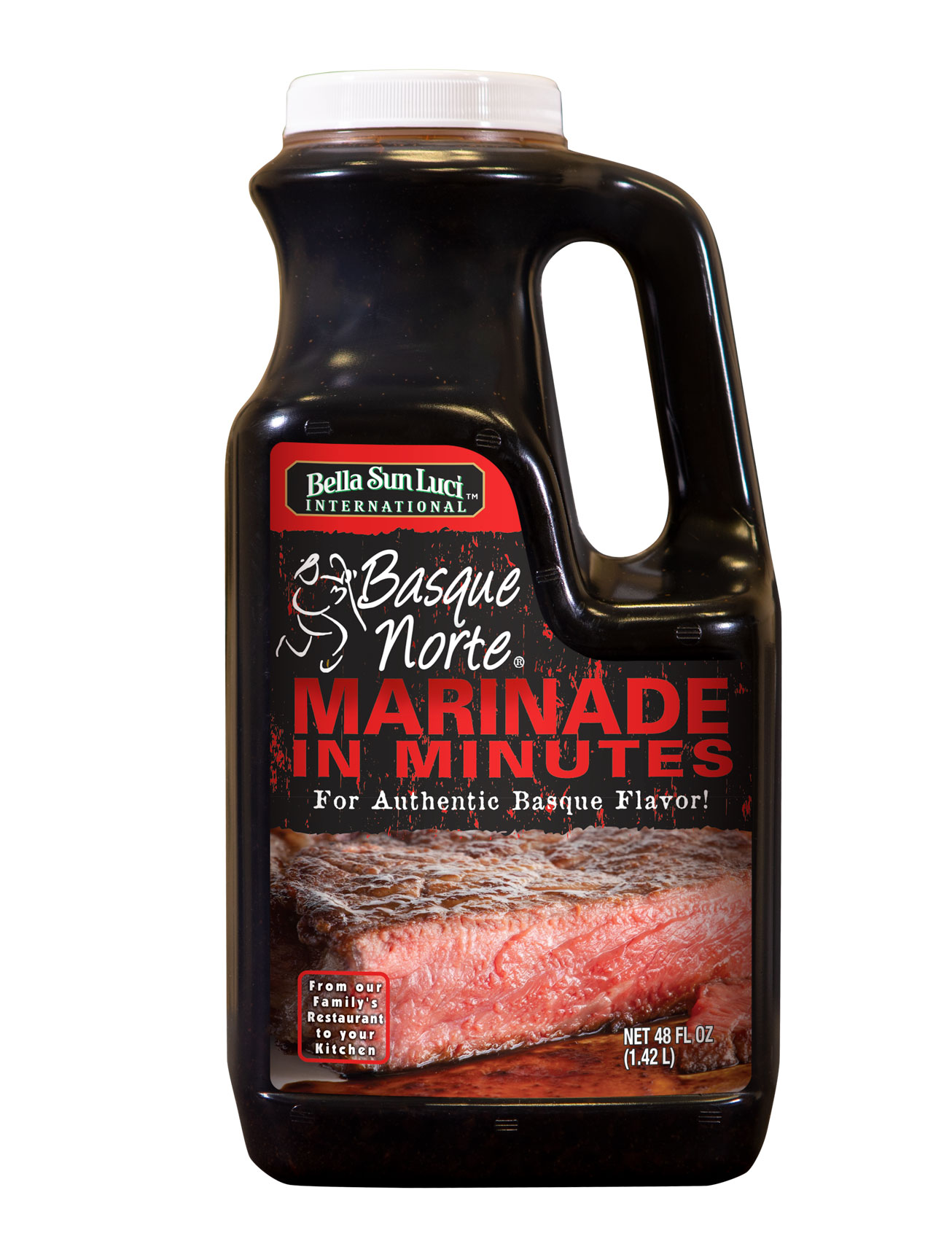 Basque Norte Label Meat Marinade Retail Pack 48 oz
48 oz.
$7.99 ea
/
$63.92 case
Retail Pack 48 oz
Case Quantity: 8/Case
Product Description
Enjoy the traditional flavors of Spain every night with Bella Sun Luci Basque Norte Meat Marinade. Great on beef, lamb, pork, and seafood; enjoy year-round authentic Spanish flavor. BBQ, broil, bake, and stir-fry with real ingredients like onion, garlic, celery, turnips, parsnips and more.
Vegan
Authentic Basque Flavor
No Cholesterol
No Added Sugar