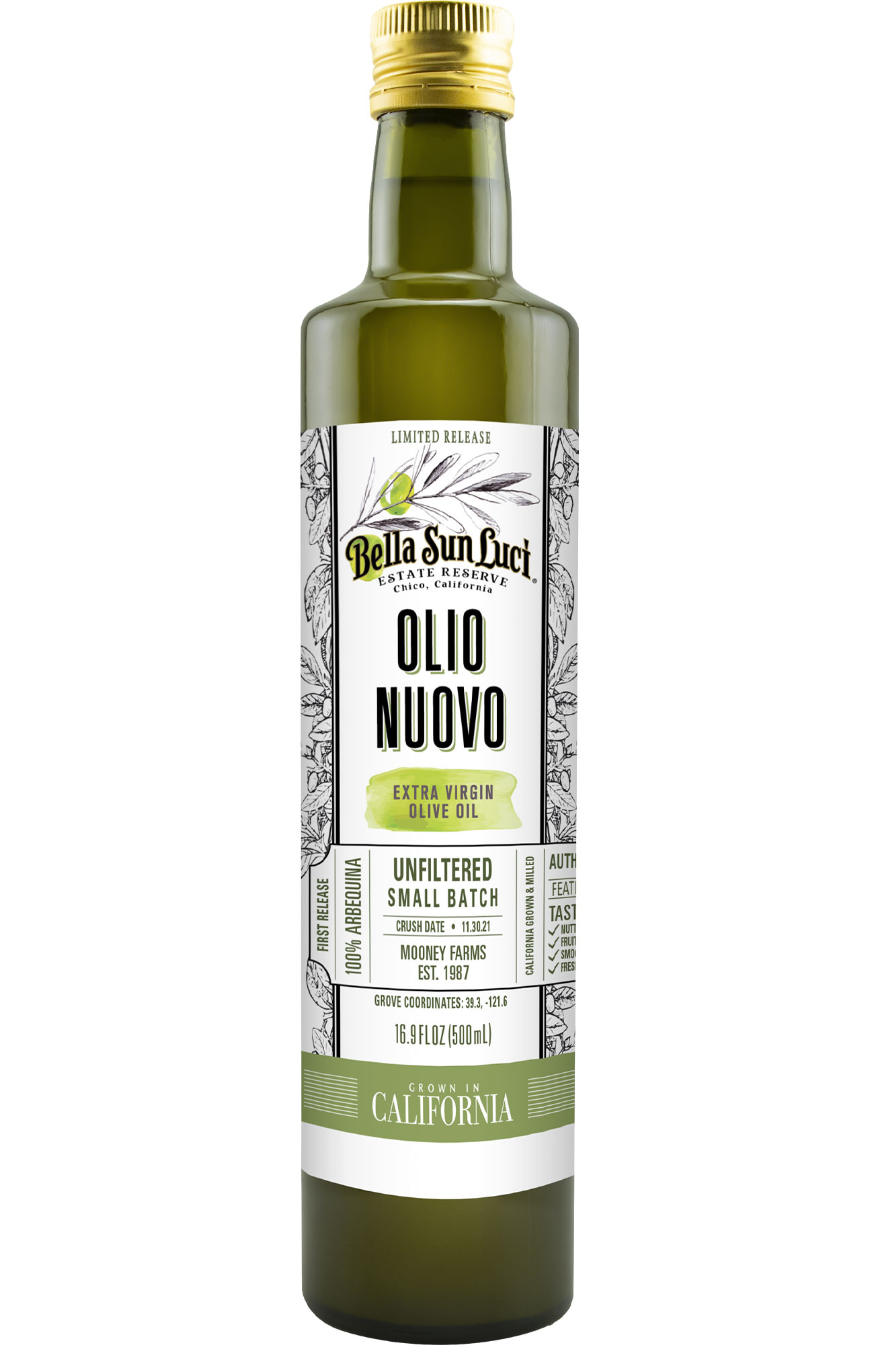 Bella Sun Luci Limited Release Olio Nuovo
16.9 fl. oz.
$18.50 ea
/
$110 case
Case Quantity: 6/Case
Case Quantity: 6/Case
Product Description
This exquisite 100% single estate olive oil is harvested in California's lush Feather River Valley in the Mazinatita District from Arbequina olives. Olio Nuovo—or "new oil"—is best enjoyed promptly and abundantly within the first six months of bottling to capture the taste of the first press of the season. The oil is bottled immediately, without filtration or racking. The cloudy appearance and vibrant green color are characteristics of its rich fruit flavor and smooth yet nutty finish. High in polyphenols our oil has noted health benefits and is only available for a limited time.
Savor the robust flavor of this delicate oil as a dip for fresh rustic bread, a finishing oil for greens, vegetables, or soups.
Unfiltered and Unracked
First Press of the Season
Rich in Polyphenols
Family Estate Grown