Christmas Morning Gift Basket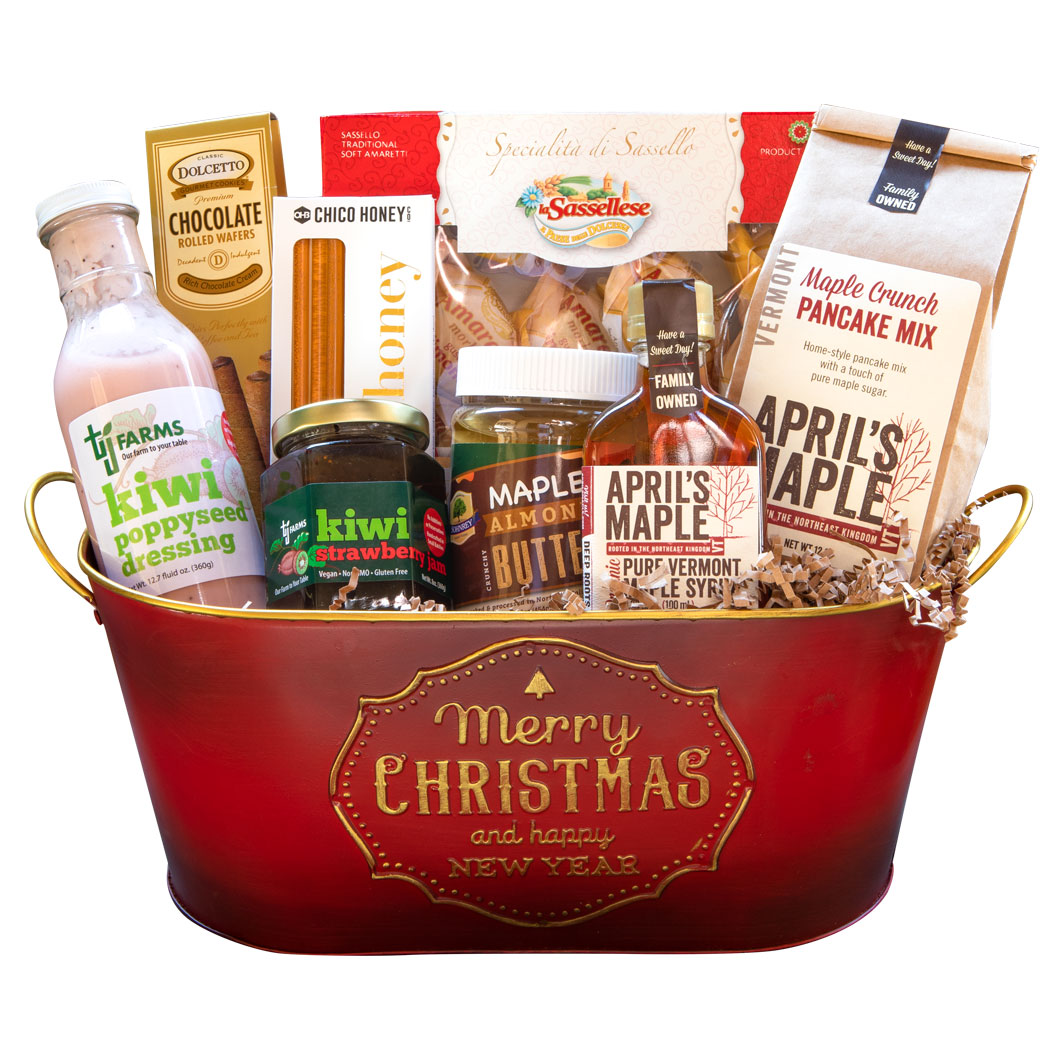 Christmas Morning Gift Basket
The perfect selection of local items that will allow you to create a delicious Christmas morning breakfast, without the planning!
TJ Farms Kiwi Poppyseed Dressing, TJ Farms Kiwi Strawberry Jam, Dolcetto Chocolate Rolled Wafers, Chico Honey Honeysticks, April's Maple Maple Crunch Pancake mix, April's Maple Organic Maple Syrup, and la Sassellese Soft Amaretti.
Kiwi Poppyseed Dressing: Locally produced, handmade in small batches, high in vitamins.
Kiwi Strawberry Jam: Locally produced, this jam is made in small handcrafted batches.
Rolled Wafers: Dolcetto Wafer Rolls are light, crispy, and absolutely decadent with ice cream, hot cocoa or coffee. Every bite will melt in your mouth. Chocolate Flavored.
Chico Honey Honeysticks: Mellow and golden, this honey has a flavor that's complex but smooth. Fruit and floral overtones mingle with notes of fresh grass and sun-dried hay, layered over a sweetness that's rich but not overpowering.
April's Maple Pancake Mix: The bursts of maple crunch in our all-natural, homestyle pancake mix will start your morning off right.
April's Maple Maple Syrup: With an amber color and a rich maple flavor this syrup is our most popular syrup for all around use and gift giving.