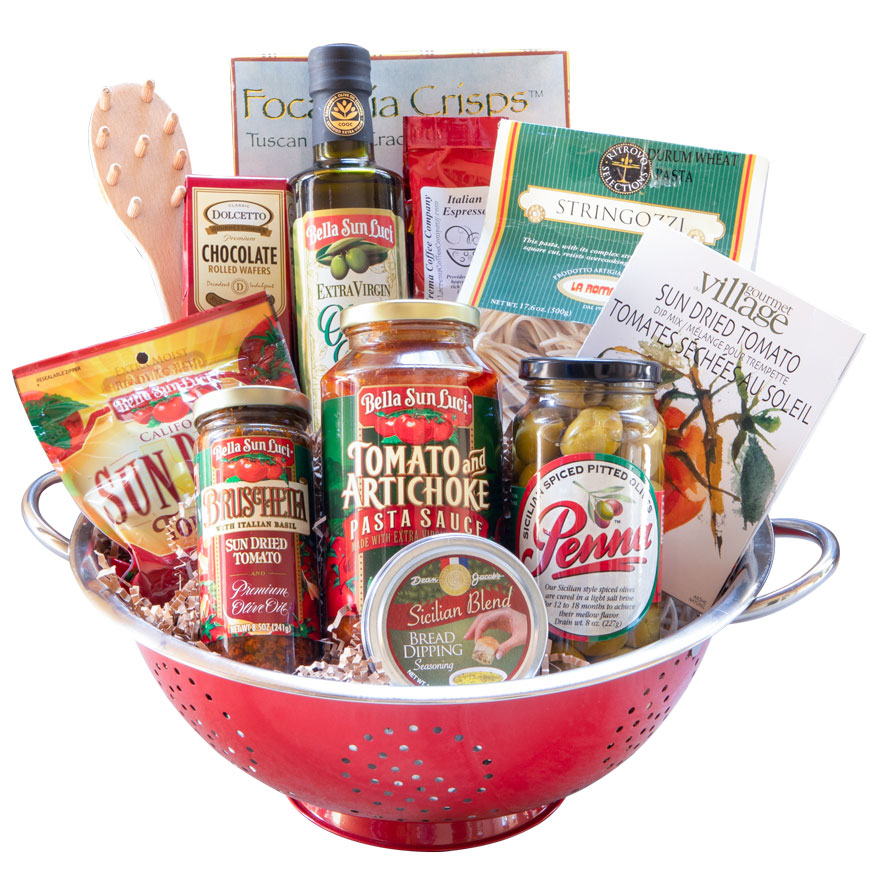 Dinner for Two Gift Basket
NOTE: WE ARE OUT OF THE WOODEN SPOONS
The basket includes all that you need to make an Italian masterpiece for two! The perfect date night idea or gift.
View Contents Below
Product Description
Contents Include
Bella Sun Luci Sun Dried Tomato Halves
Bella Sun Luci Sun Dried Tomato Bruscetta
Bella Sun Luci Tomato and Artichoke Pasta Sauce
Bella Sun Luci Extra Virgin Olive Oil
Penna Sicilian Spiced Pitted Olives
Ritrovo Stringozzi Pasta
Dolcetto Chocolate Rolled Wafers
Village Gourmet Sun Dried Tomato Oil Dipping Herbs
Foccacia Crips Tuscan Crackers
Sicilian Blend Bread Dipping Herbs
Italian Espresso
*Basket and products may be substituted with other items that are equal or greater value.