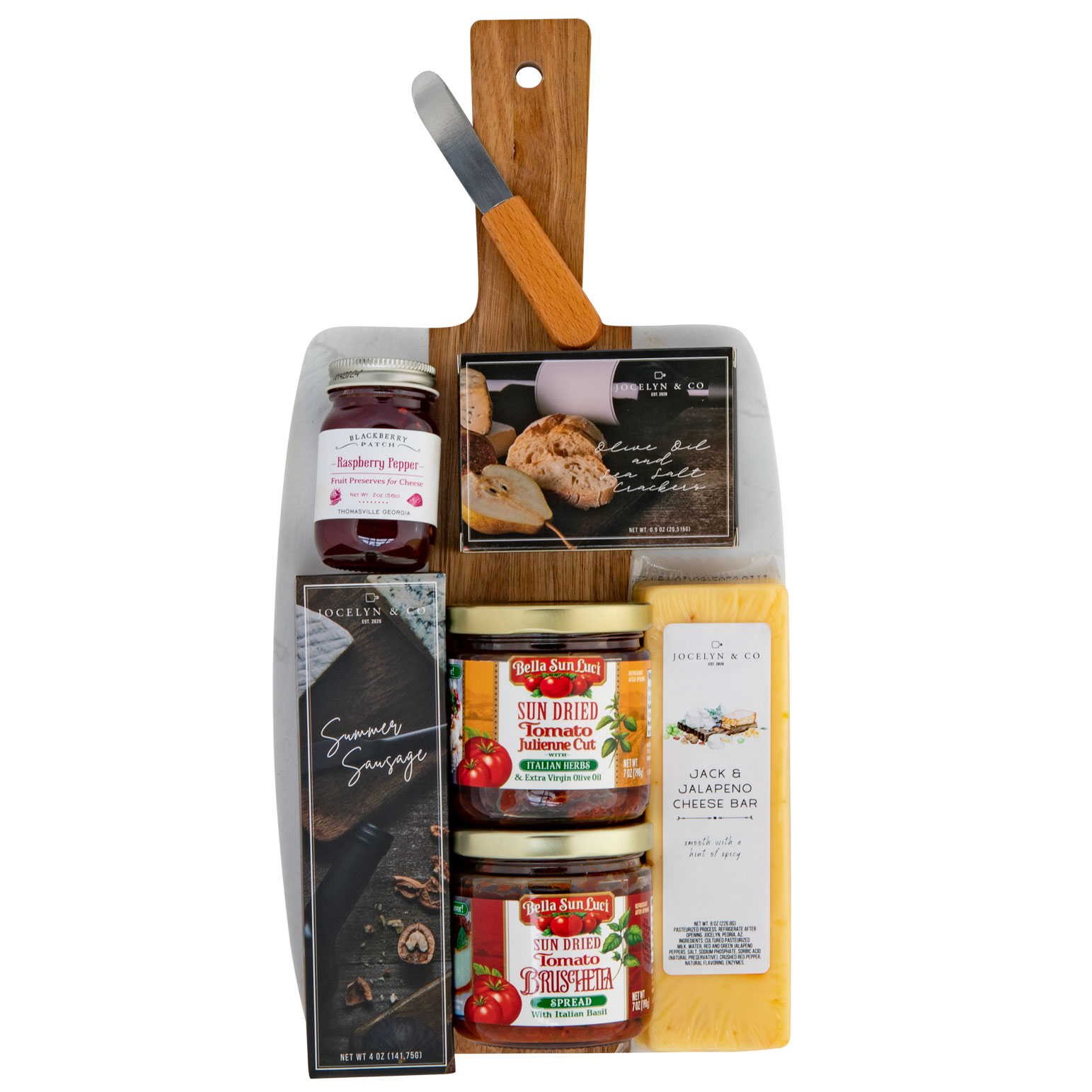 Italian Charcuterie Board Set
Give the gift of Italy this season with our Italian inspired charcuterie board gift set! Packed with a wood smoked sausage, Monterey jack and jalapeno cheese, and olive oil crackers finished with sea salt. All packaged on an acacia wood and marble board to accompany a sun dried tomato platter ready spread and julienne cut tomatoes. This flavorful platter is ready for gifting or sharing!
Product Description
Basket Includes:
Monterey Jack and Jalapeno Cheese
Beef Summer Sausage
Olive Oil and Sea Salt Crackers
Acacia Wood and Marble Board
Bella Sun Luci Sun Dried Tomato Bruschetta Spread
Bella Sun Luci Sun Dried Tomato Julienne Cut with Olive Oil and Authentic Herbs
Rasberry Pepper Fruit Preserve for Cheese
*Basket and products may be substituted with other items that are equal or greater value.
*Products in this basket contain nut and or dairy