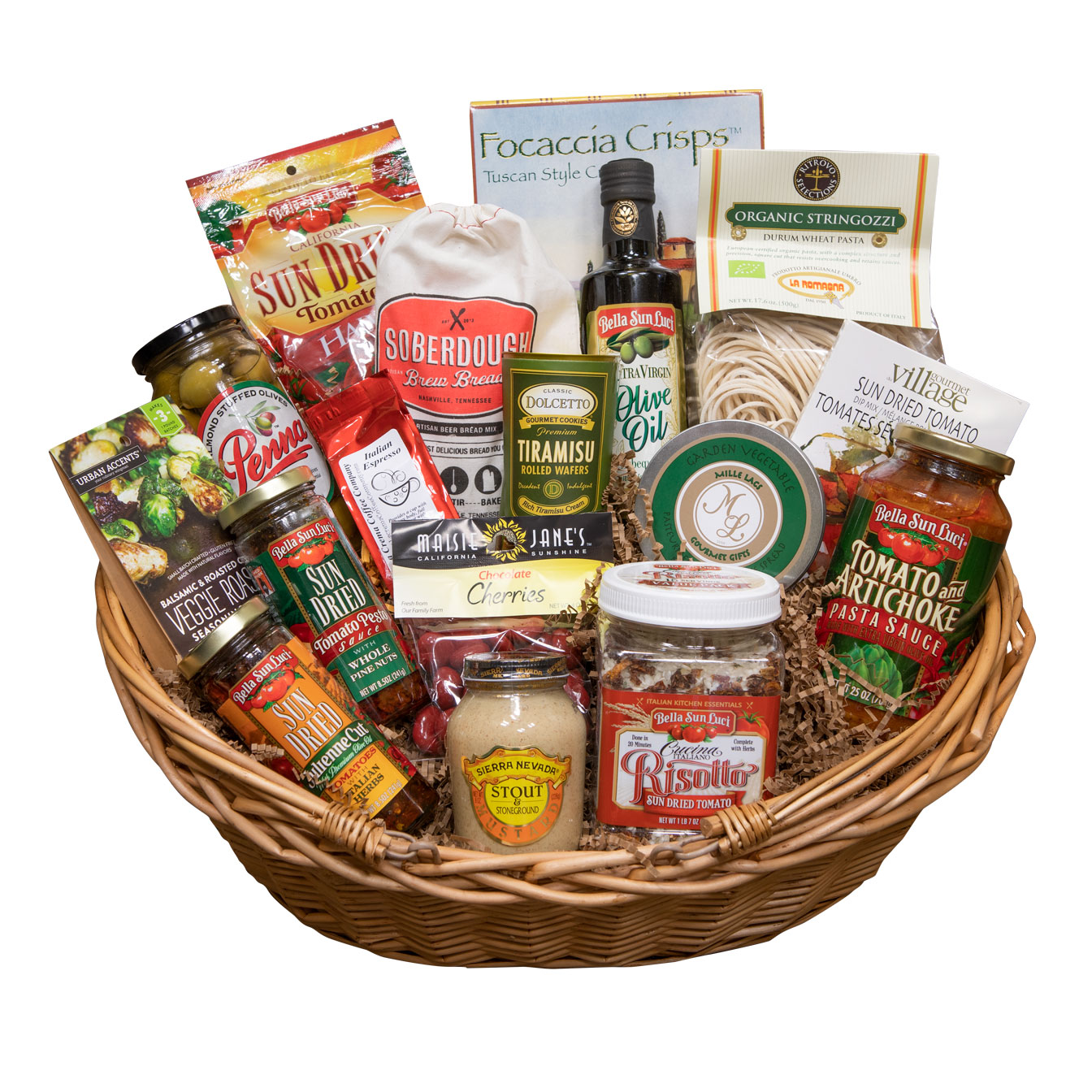 Italian Pantry Gift Basket
This basket includes all of the basics for an Italian kitchen. Our largest basket includes many staples that can be used to create Italian dishes for your whole family to enjoy.
Italian Pantry Gift Basket: Dolcetto Tiramisu Rolled Wafers, Bella Sun Luci Tomato Pesto Sauce With Pine Nuts, Bella Sun Luci Tomato and Artichoke Pasta Sauce, Bella Sun Luci Extra Virgin Olive Oil, Bella Sun Luci Sun Dried Julienne Cut Tomatoes in Olive Oil, Sierra Nevada Stout and Stoneground Mustard, Penna Sicilian Spiced and Pitted Olives, Gourmet VIllage Sun Dried Tomato Dip Mix, La Crema Coffee Company Italian Espresso, Ritrovo Stringozzi Pasta, Urban Accents Veggie Roaster, Soberdough Bread Mix, Village Gourmet Sun Dried Tomato Oil Dipping Herbs, Focaccia Crisp Tuscan Crackers, Penne Stuffed Olives, Mille Lacs Classic Garden Vegetable Cheese Tin, and Amaretti cookies.
Temporarily Out of Stock