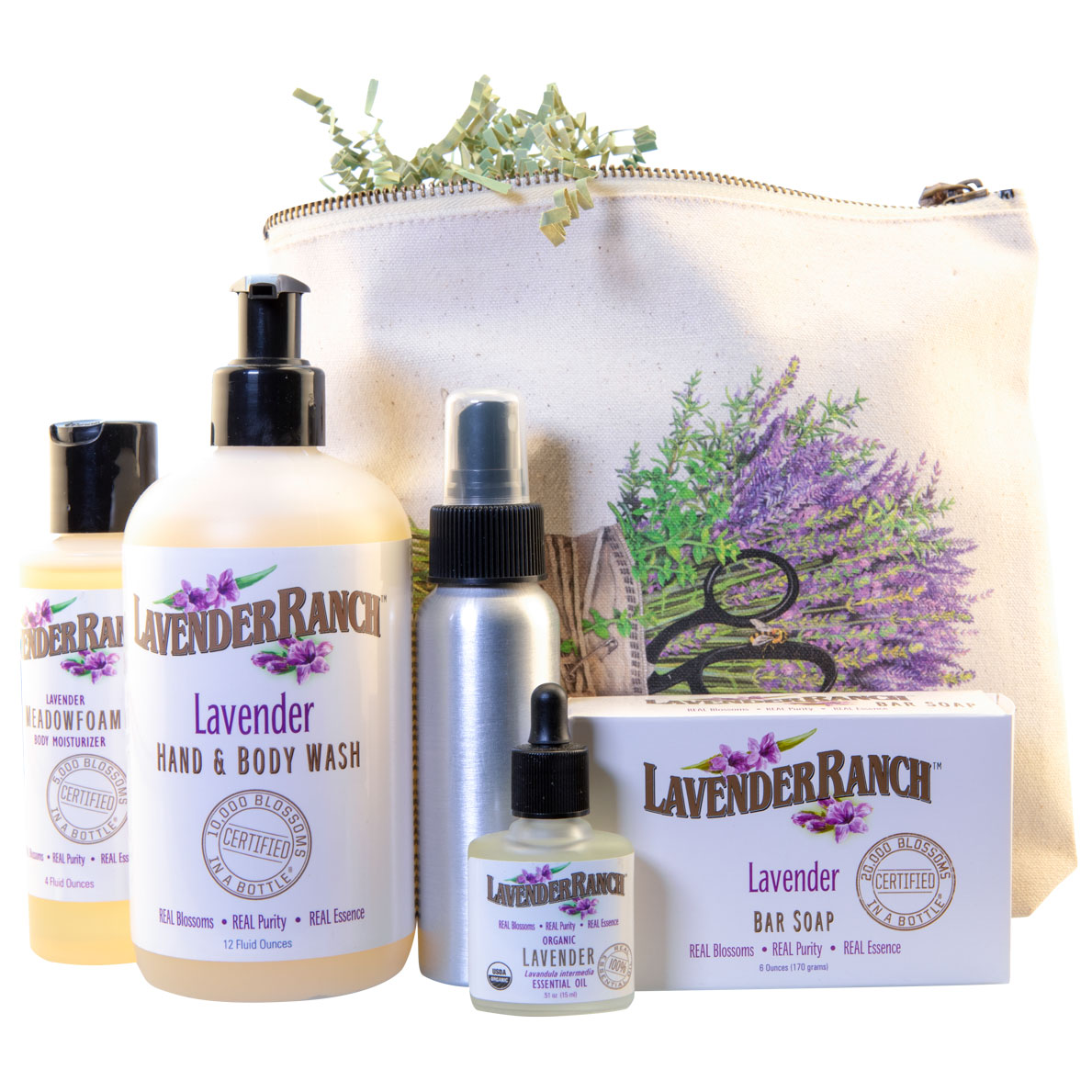 Lavender Ranch Gift Set
This basket is a collection of popular lavender scented self care products from The Lavender Ranch, located in Biggs California. Great for gifts!
Lavender Hand and body wash, Organic Lavender Essential Oil, Lavender Soap Bar and Lavender Meadowfoam.
Lavender Soap Bar: The pure, familiar bouquet of French Lavender will bring a new meaning to luxury, it will leave you both clean and relaxed.
Lavender Hand and Body Wash: This gentle, ultra-rich, multi-use liquid soap gently cleanses and moisturizes skin from head-to-toe, while a blend of aroma-therapeutic essential oils and all natural ingredients relaxes the body and mind.
Organic Lavender Essential Oil: Produced locally allows The Lavender Ranch to ensure that this Certified Organic Lavender Essential Oil is 100% pure, undiluted and unadulterated in any way.
Lavender Meadowfoam: This highly moisturizing formula combines Lavender Ranch California grown Certified Organic Botanical Essential Oils with this extraordinary seed oil.