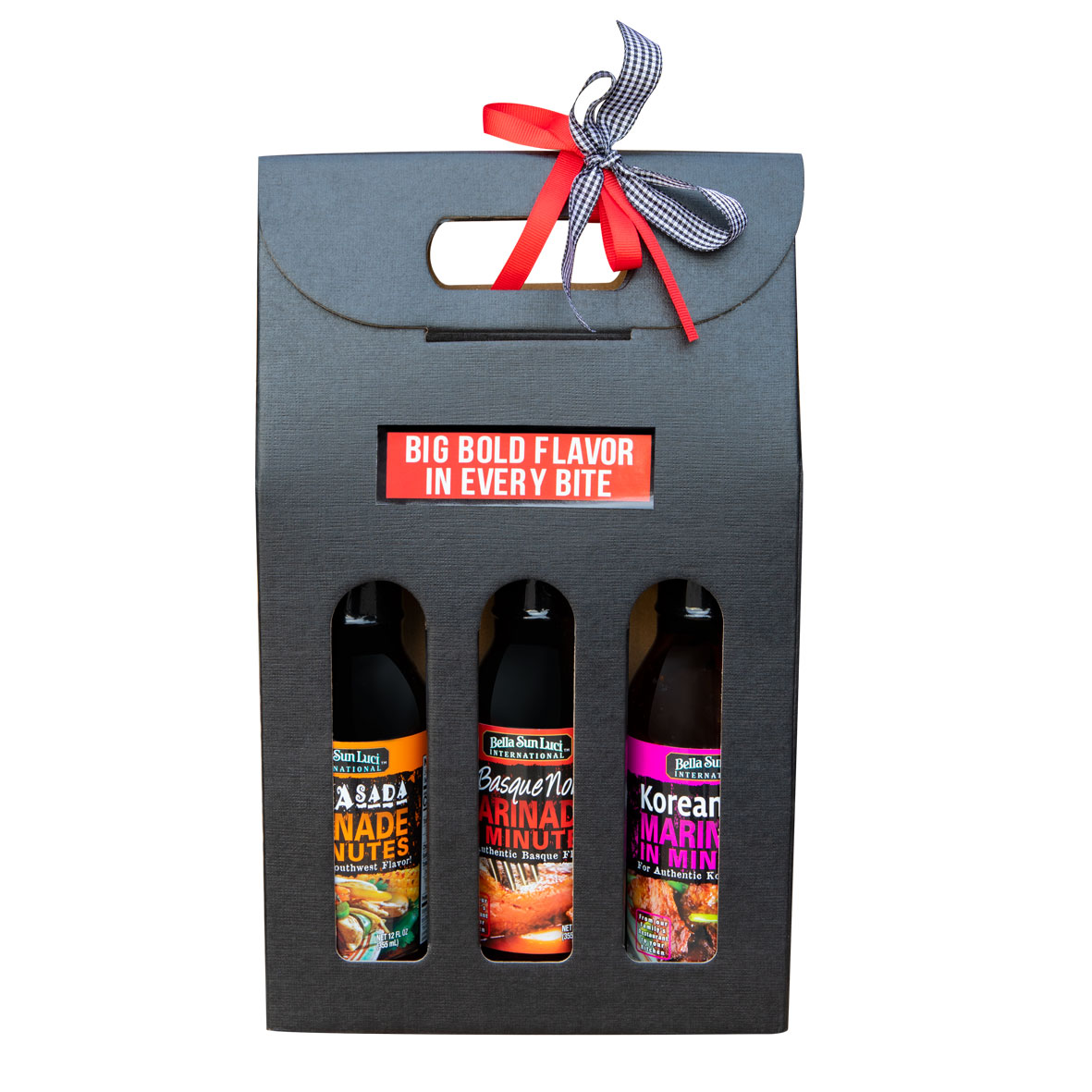 Meat Marinade Gift Set
Enjoy the BIG BOLD FLAVOR of Bella Sun Luci Basque Norte, Carne Asada, and Korean BBQ meat marinades! Best marinades you will ever taste. 50 years in the making from out restaurant kitchen to yours. Enjoy flavorful and tender meat, poultry, and seafood at every meal. Enjoy a variety of flavors year round, BBQ, broil, bake, and stir fry!
Basque Norte: Marinade in minutes, enjoy the traditional flavors of Spain every night with Basque Norte meat marinade.
Carne Asada: For authentic southwest flavor enjoy the 2003 Fiery Food Challenge Winner, Bella Sun Luci's bold and zesty Carne Asada meat marinade!
Korean BBQ: Distinctive and rich, our Korean BBQ sauce makes it easy to add authentic Asian flavor to your favorite meats, poultry, seafood, or vegetables!