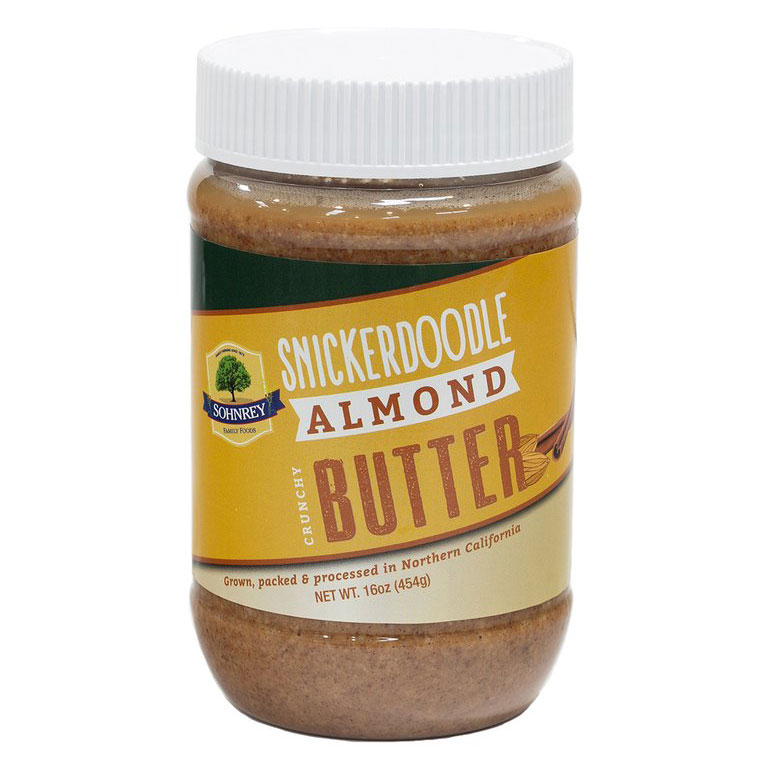 Snickerdoodle Almond Butter
Product Description
Sohnrey Family Foods Snickerdoodle Almond Butter is a crunchy almond butter made in small batches with sugar, cinnamon, salt and a little extra vegetable oil to help make it spreadable. When we developed this product we tried different types of cinnamon and what we found was using premium Korintje cinnamon (also known as Makara cinnamon) was the only way to go. The resulting flavor is fantastic and reminds us of grandmas Snickerdoodle cookies.
This is great on anything -- try it on apple wedges, graham crackers, toast, or even as a ice cream topping! However, many of regular customers tell us that all you really need is a spoon!
All the almonds used in products are steam pasteurized.
Separation is natural, so make sure you give it a good stir.
Ingredients: Roasted Almonds, Sugar, Cinnamon, Expeller Pressed Safflower Oil, Salt.
Made in a Peanut-Free Facility