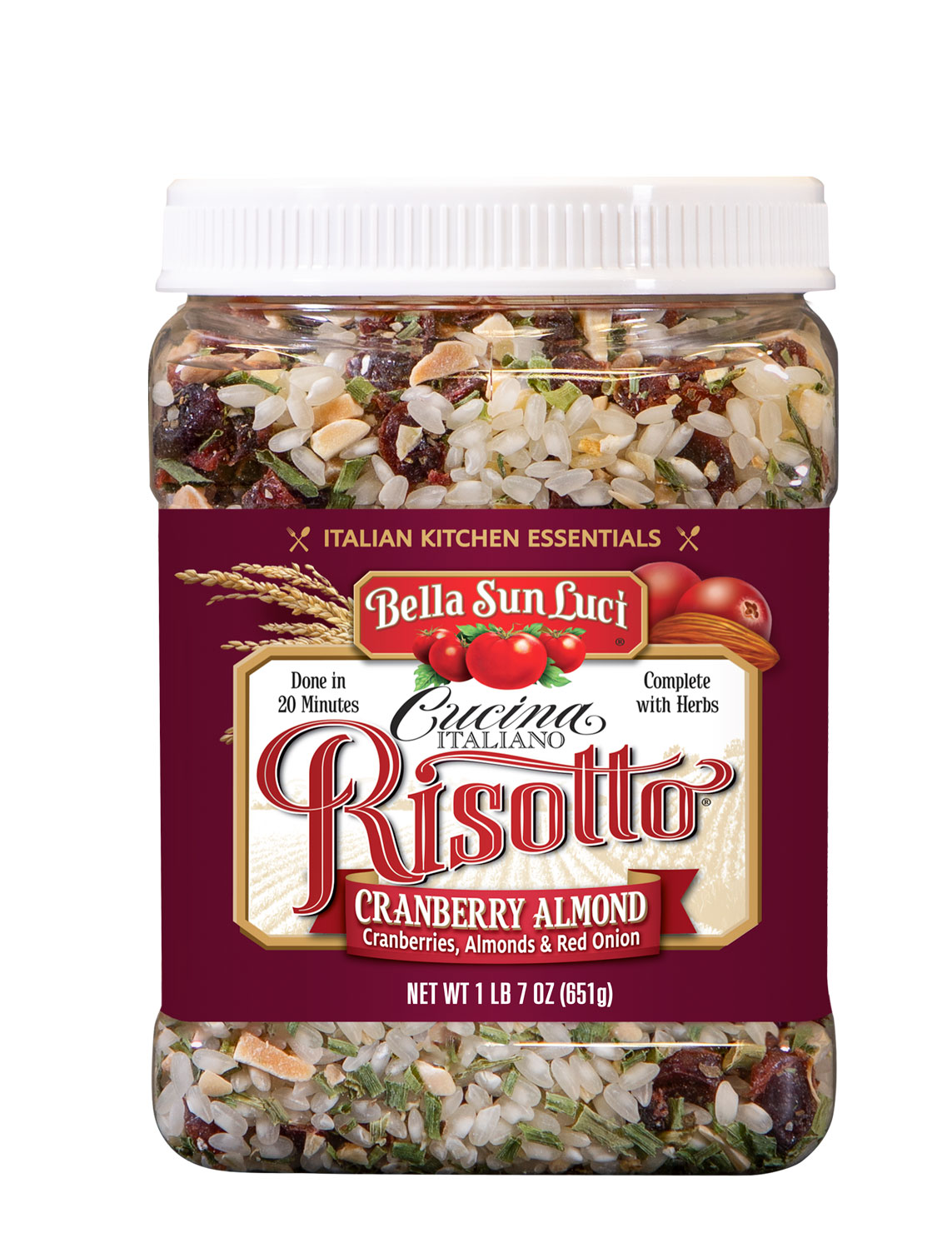 Bella Sun Luci Cranberry Almond Risotto
1 lb. 7 oz.
$6.99 ea
/
$37.75 case
Case Quantity: 6/Case
Product Description
Bella Sun Luci authentic cranberry almond risotto is made with sweet dried cranberries and crunchy almonds. This delicious Italian rice dish is a kitchen staple enjoyed as a side dish or a main course. The creamy risotto is sourced with the highest quality in mind, and paired with california grown almonds. The combination of flavors will make you reach for a second helping.
Authentic Italian Herbs
Ready to Serve In Twenty Minutes
Gluten Free