February 2022 Honorable Mention
Hello to our foodies, aficionados and fanatics,
Happy February! We're warming up with a super bowl-ful of wings. This month's Bella Sun Luci Recipe Contest Honorable Mention Winner scored a touchdown with us!
Hardy Scarborough sent in his recipe for Sun Dried Tomato Hot Wings and Gorgonzola Ranch with our sun dried tomatoes in both the tossing sauce and dipping sauce, adding sweet, rich notes to a marching band of flavors. Don't be afraid to tackle this recipe at your Super Bowl party or give it a shot at all of your get togethers because this is a real winner for any occasion.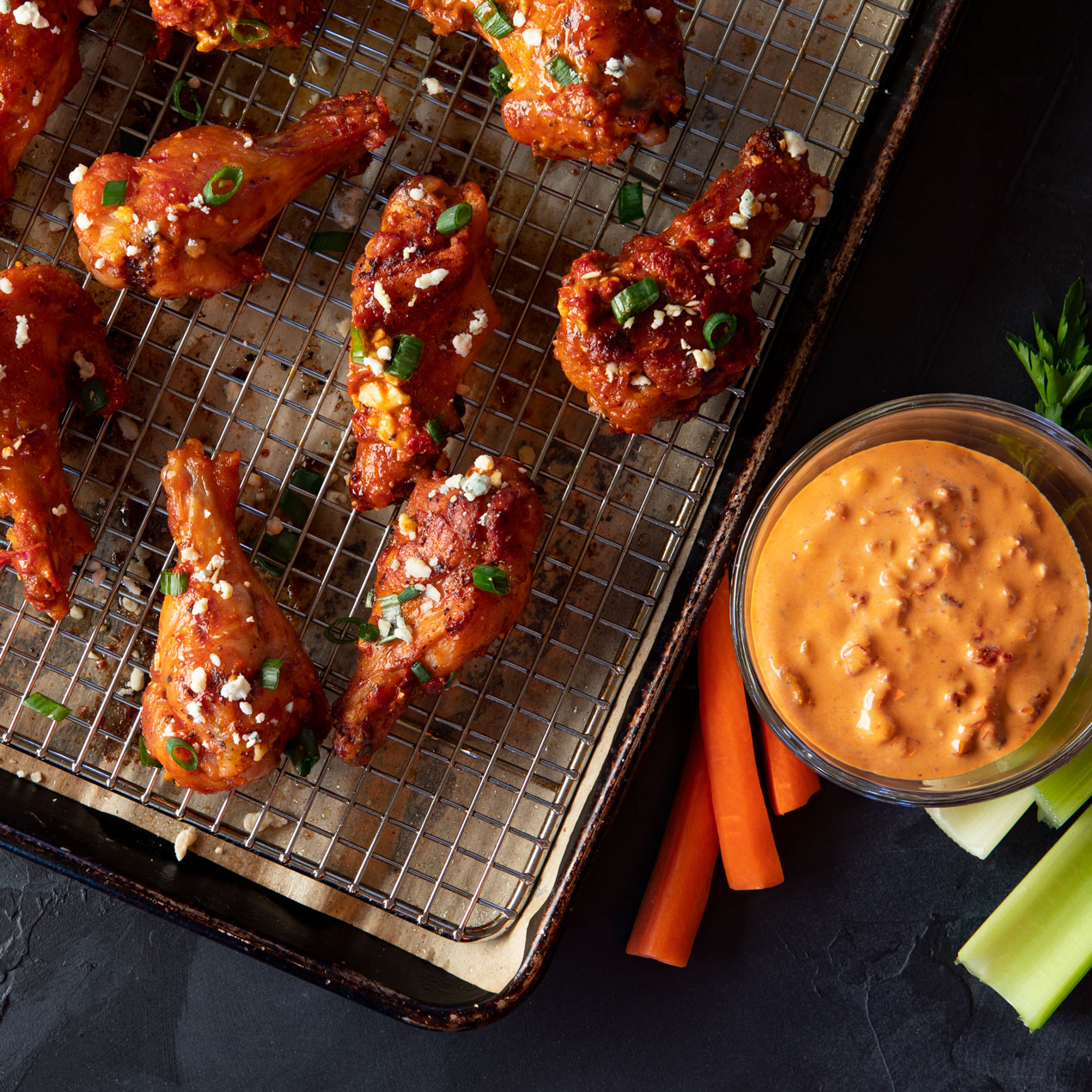 Chef Scarborough says in his recipe that you can finish the wings on the grill before tossing them in the mouthwatering blue cheese, sun dried tomato and hot sauce ranch dressing so wherever your tailgate party is, you'll be a team player every time!
I love to see the creatively of each chef while using our delicious products and premium sun dried tomatoes. Be sure to enter our recipe contest on our contest page for your chance at $2,500!
Go Team!
Chef Riche