January 2022 Honorable Mention
After giving it some thought it was amazing to me, as a Native New Yorker and chef that even I had yet to make a bagel. As a lifetime lover of classic foods like mischpuchah, chicken matzoh ball soup, and bagel and lox I had still never made bagels.
One thing I do absolutely love about the simple food is that a bagel is enjoyed and created so many ways. From bialy, salt, onion, everything flavor mix, poppy seed, and plain too blueberry, whole wheat with butter or with olive oil. As a fluffy cushion for a tuna sandwich or PB&J, the possibilities are endless. It was amazing to me to realize that after 36 years as a professional cook I had never ever made a single solitary bagel from scratch in my life.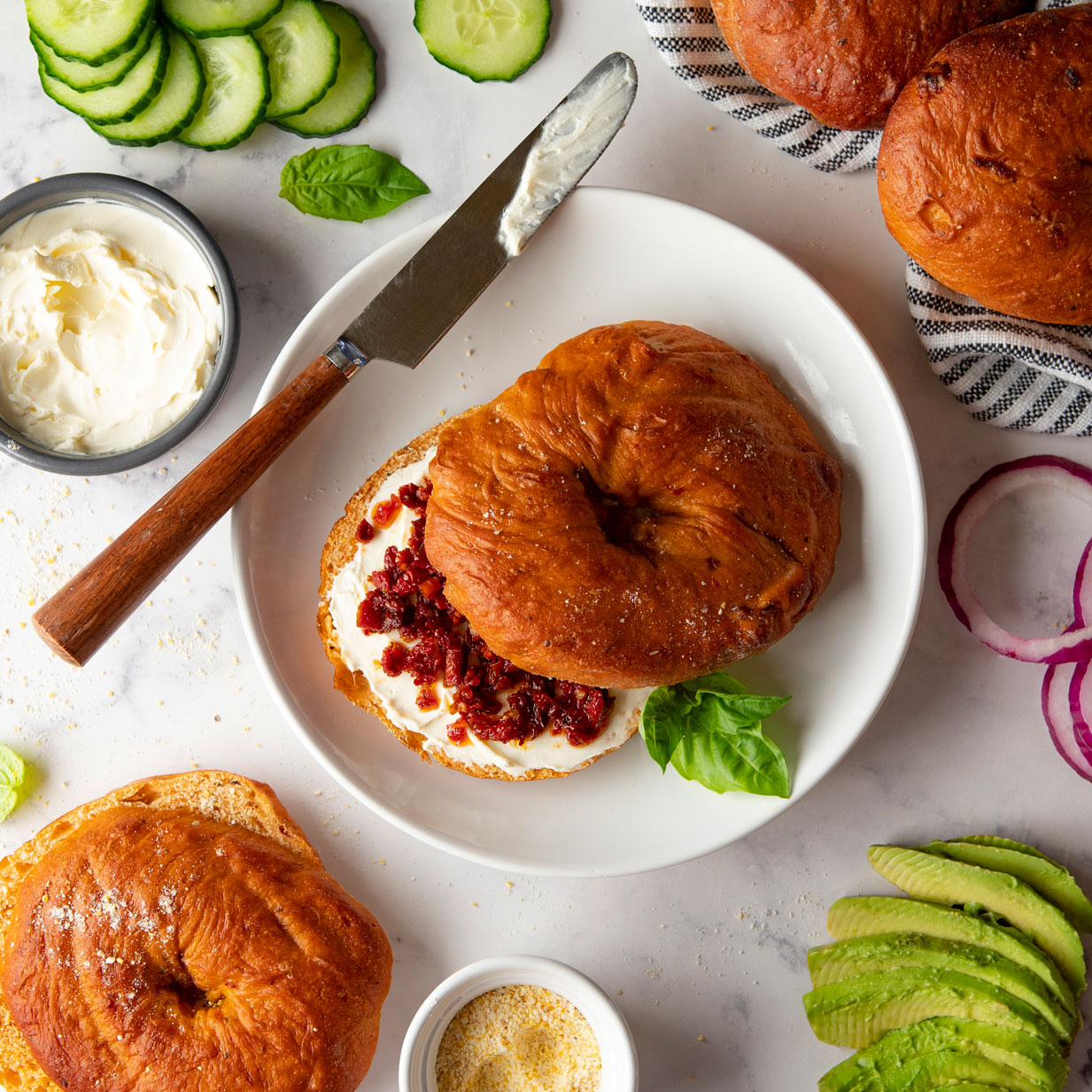 Alas…sigh…it was true (here I shed a tear of shame), until this week when our media and style mavens and test kitchen crew crashed into each other and I was tasked with making sun dried tomato bagels.
This recipe is a labor of love and you may learn a few new techniques, but don't let this deter you from taking some time to make up a delicious batch of these bagels. This recipe is perfect for a slow Sunday or rainy day inside with the kids.
Made with fragrant basil, and sweet robust sun dried tomatoes, what is not to love about this perfect combination of flavors. It doesn't stop there stack on your favorite toppings too! I do plan to expand my horizons and recreate some other bagel flavor combinations after taking on this recipe from Chef David.
With love,
Chef Richie