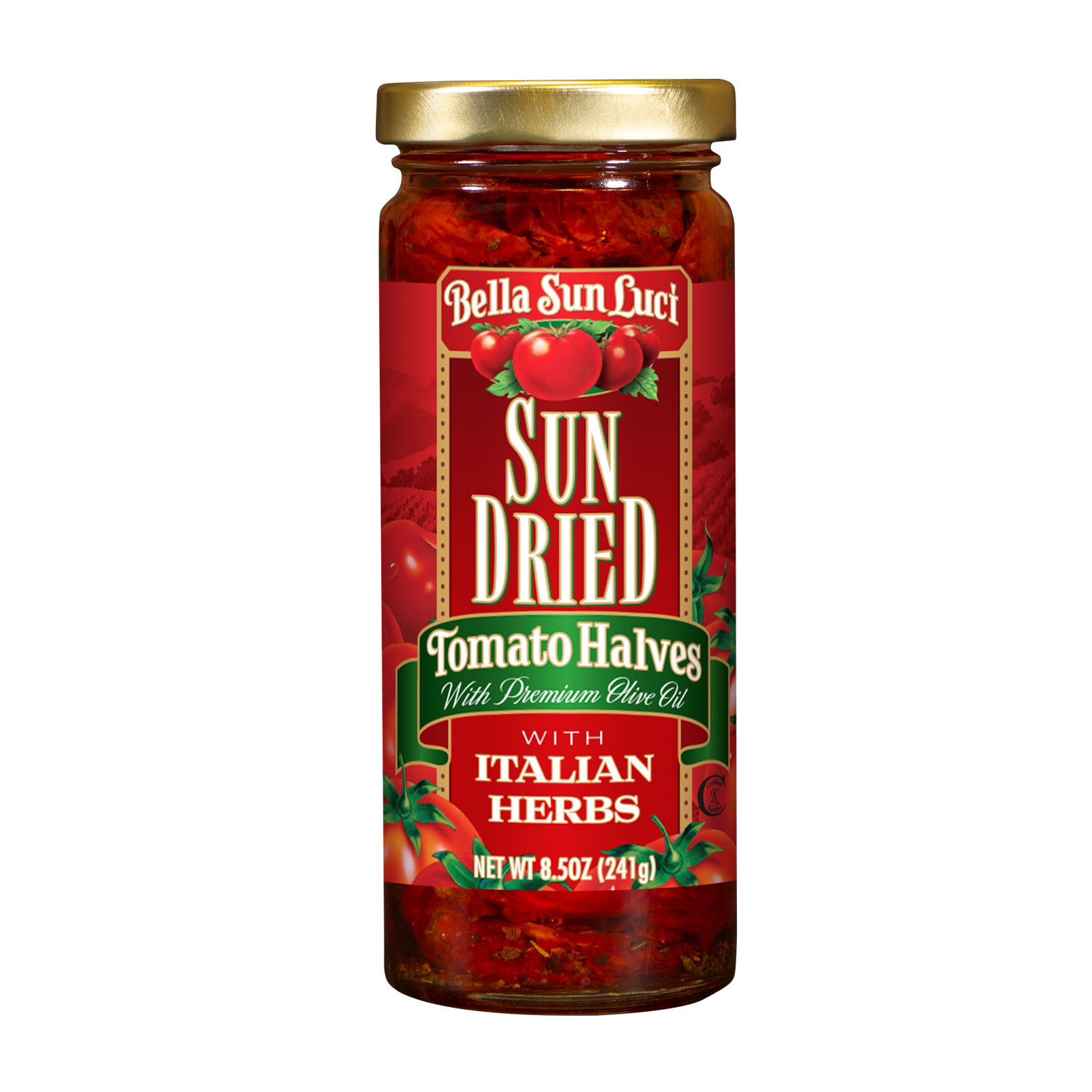 Sun Dried Tomato Halves with Extra Virgin Olive Oil with Italian Herbs 8.5 oz
8.5 oz.
$5.99 ea
/
$68.50 case
Case Quantity: 12/Case
Case Quantity: 12/Case
Product Description
In the new tradition of healthy eating we use premium ingredients from the bounty of California including extra virgin olive oil, premium California tomatoes ripened in the sun, and authentic seasonings to create healthy Mediterranean inspired products. Bella Sun Luci Sun Dried Tomato Halves in 100% Olive Oil are Medmark/Mediterranean diet approved, Kosher, vegan, and Non GMO. Enjoy a true Italian kitchen staple perfect for pasta, pizza, sandwiches, salads, charcuterie, appetizers, and more!
Lycopene Rich
Packed with Extra Virgin Olive Oil
Gluten Free
Med Mark Approved
No Trans Fat
Authentic Italian Seasonings
Kosher Certified
Vegan