California Nut Festival: Chefs Go Nuts Competition
California Nuts and Sun Dried Tomatoes
One of the funnest experiences of my career was inventing, producing and presenting to a live audience a brand new culinary creation using our sun dried tomatoes and several other local ingredients, for this competition.
I believe deeply in the value of 'local' and I vowed to both put my best foot forward and my heart into it. I also thought, as I was cooking, that this is an east-west dish, combining two of my favorites…honey-walnut prawns and insalata caprese.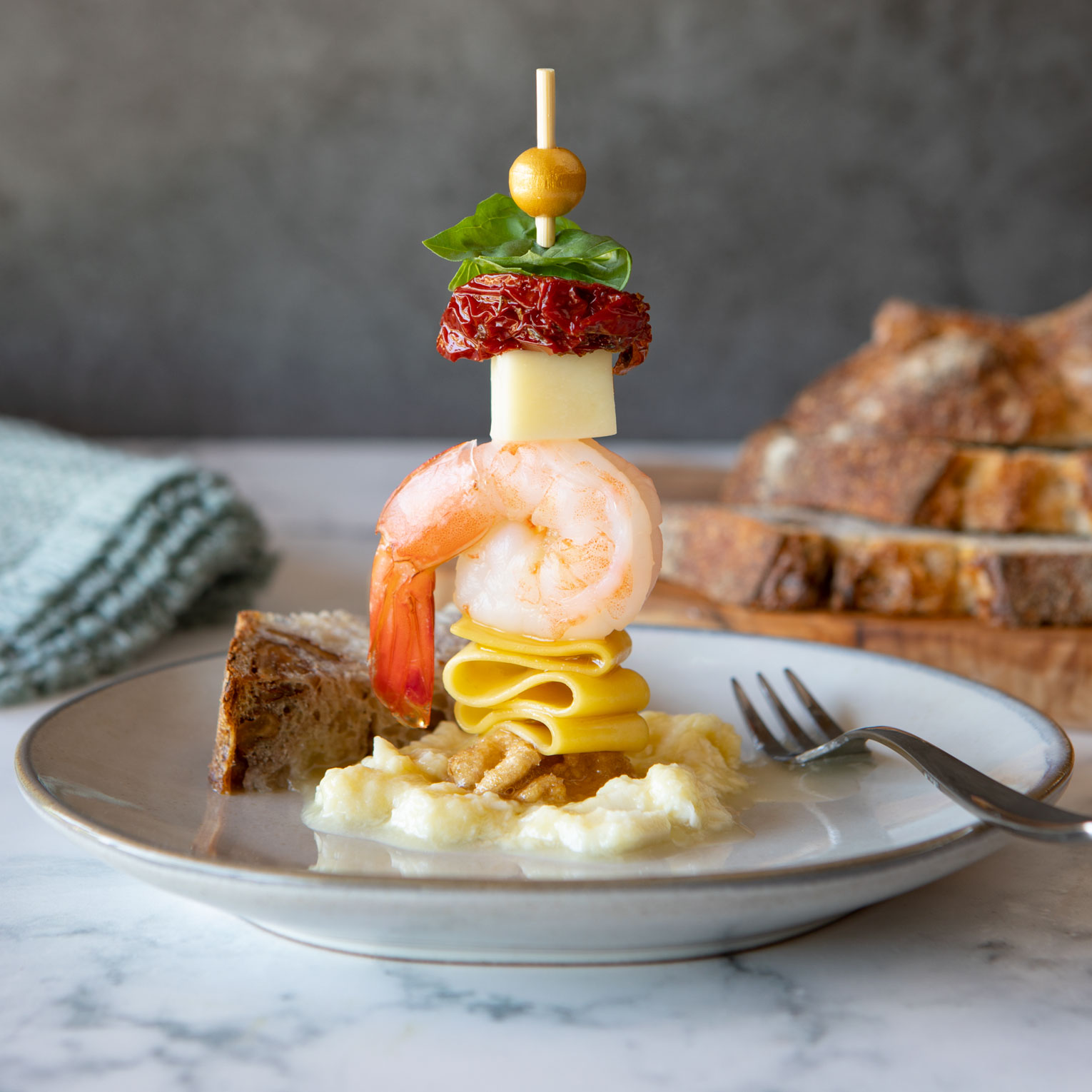 I showed up to the event with 120 pre-made skewers (which all got eaten!), and at the competition, on stage, I made 3 platefuls for the judges and MC. You can do this either way, as a skewer appetizer, or as a pasta appetizer…or even as a main course. It's up to you because YOU'RE THE CHEF.
I hope you make this dish at home, wherever you live, using whatever local ingredients are available to you. Feel free to substitute any of your own favorite, seasonal ingredients. After all, again, YOU'RE the chef!
For a special occasion or just for fun, I hope you and your guests have a delicious experience with this recipe!
Happy cooking and Happy New Year!
With love,
Chef Richie