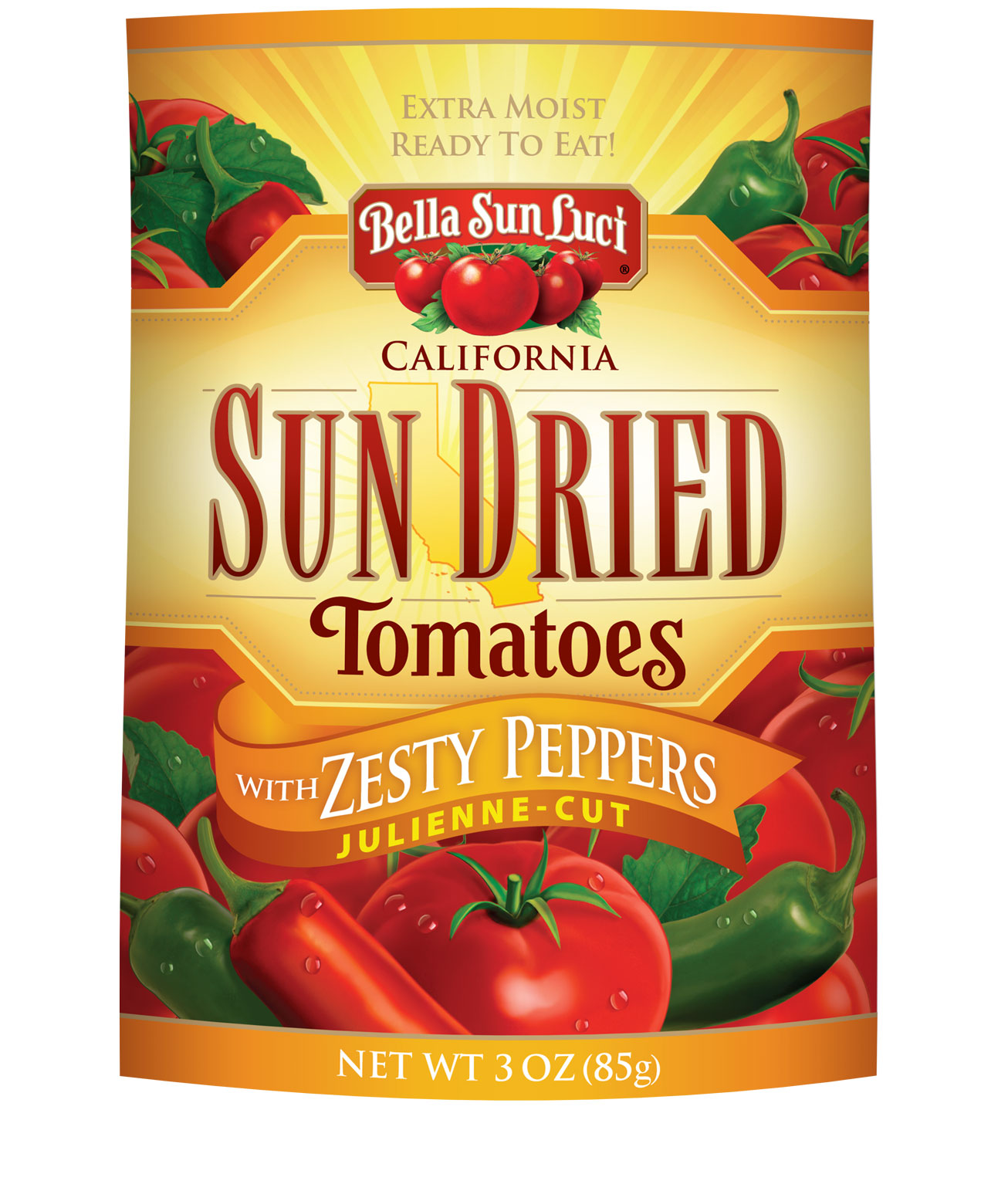 Sun Dried Tomatoes Julienne-Cut with Zesty Peppers (Resealable Pouch)
3 oz.
$4.99 ea
/
$56.90 case
16 oz.
$8.50 ea
/
$96.90 case
Case Quantity: 12/Case
Product Description
Bella Sun Luci Sun Dried Tomatoes with Zesty Pepper is made with ripe peppers to spice up the bold sun dried tomatoes. All conveniently packed in a resealable pouch! Full of flavor, our California grown sun dried tomatoes are a perfect addition for salads, sandwiches, charcuterie boards, pasta, and more!
Lycopene Rich
Gluten Free
Vegan
California Grown Tomatoes
Kosher Certified