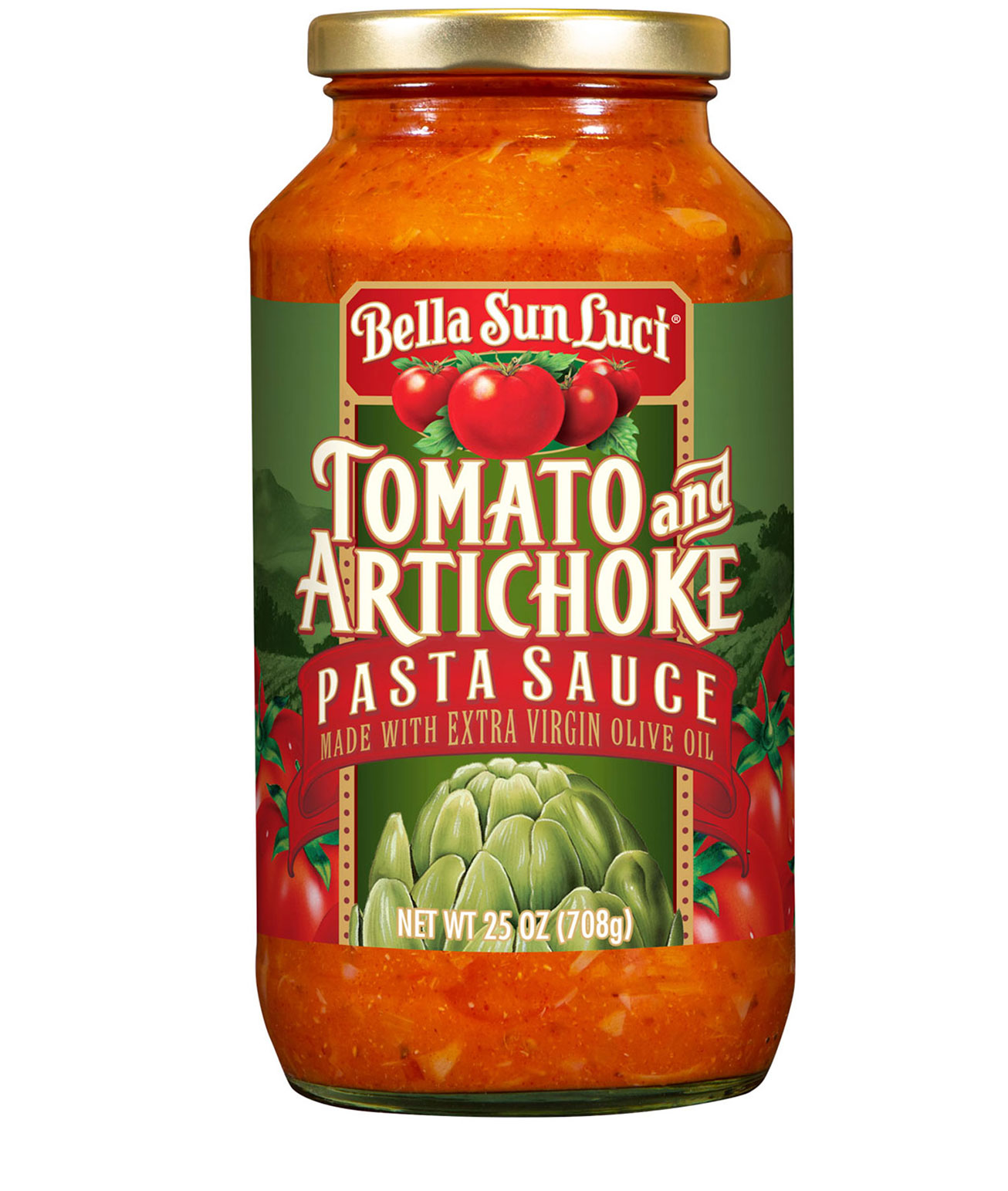 Bella Sun Luci Tomato & Artichoke Pasta Sauce 25oz
25 oz.
$5.99 ea
/
$32.00 case
Case Quantity: 6/Case
Product Description
Our tomato artichoke pasta sauce is hand crafted in small kettles to bring you our authentic family recipe handed down over three generations. A unique blend of premium artichoke hearts, California tomatoes, and Italian Spices! Lycopene rich, vegan, and all natural ingredients will make it stand out on it's own, but add it to pasta or chicken cacciatore for a complete meal.
Lycopene Rich
Gluten Free
No Trans Fat
No Cholesterol
Packed with Extra Virgin Olive Oil
Vegan
Med Mark Approved
Kosher Certified