Picnic Pasta Salad
Overview
Enjoy this Italian inspired pasta salad with our rich balsamic vinaigrette. We love this dish for its effortless assembly but delicious flavor. Tender sun dried tomatoes and creamy cheese accompany the salty prosciutto mixed into a bowl of pasta.
Total Cook Time: 30 minutes
Serves: 4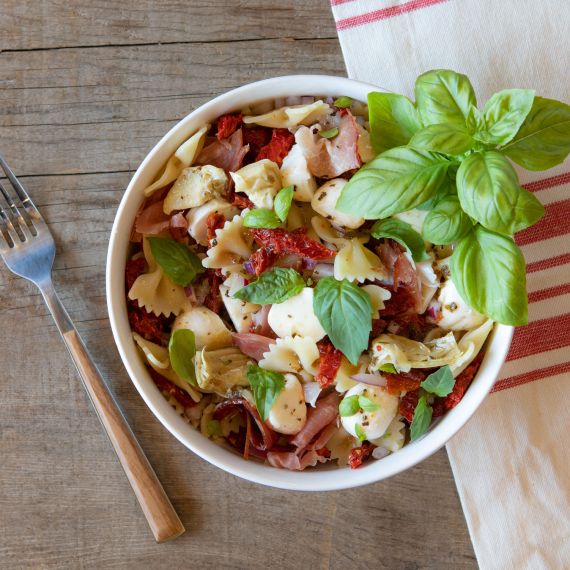 Ingredients
1 c Bella Sun Luci Sun Dried Tomatoes
1 c marinated artichokes
1 c prosciutto, diced
1 c mozzarella cheese
1 lb bowtie pasta
1 c Bella Sun Luci Balsamic Vinaigrette
Directions
Cook pasta according to pasta directions and let cool.
Rough chop the marinated artichokes, prosciutto, and mozzarella cheese and add to bowl along with sun dried tomatoes and rolled pasta.
Add the vinaigrette to the bowl and gently toss to coat.
Let salad chill in refrigerator a least 30 minutes before serving.