Gourmet Stuffed Avocado
Overview
This recipe is super simle with basically four ingredients, super delicious, super nutritious recipe is fabulous at parties, or even for a casual lunch, like just you maybe? There are two keys: make sure the avocado is the proper ripeness, and use Bella Sun Luci sun dried tomatoes and their oil. The recipe doesn't call for salt and pepper, but I recommend a little sprinkle of each.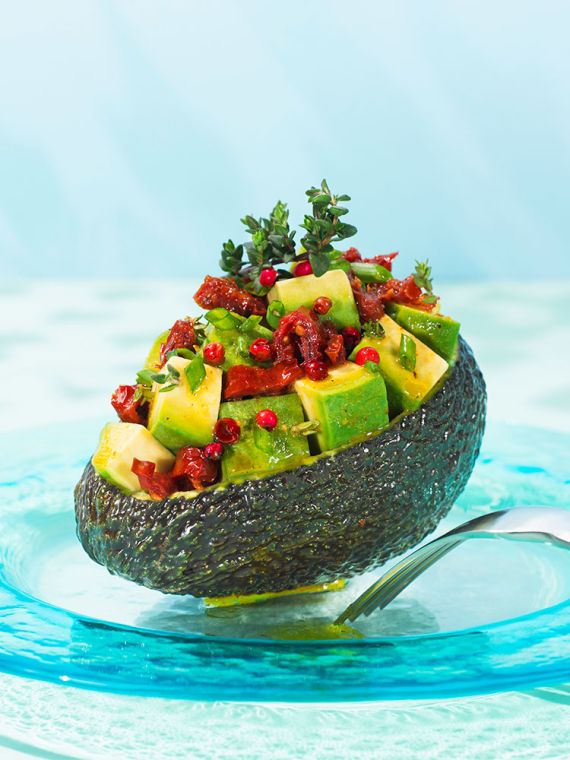 Ingredients
1 avocado, sliced into halves, pitted and cubed
½ cup Bella Sun Luci Sun Dried Tomato halves, sliced or julienne style, drained, reserving seasoned olive oil
1 tbsp. olive oil from jar
1 tsp diced chives or to taste
1 tsp red peppercorns
*Serves 1
Directions
Scoop out avocado meat and slice into ½ - inch cubes.
Gently toss avocado with sun dried tomatoes and seasoned olive oil from jar.
Put mixture back into avocado shells.
Garnish with chives and a few peppercorns if desired.