Gourmet Stuffed Avocado
Overview
The light dish only requires a few ingredients and less steps to an impressive presentation. This simple recipe is dependent on the ripeness of the avocado. Using an underripe avocado won't allow for simple scooping out of the skin. An ideal cool appetizer or snack in warm summer months.
Serves: 2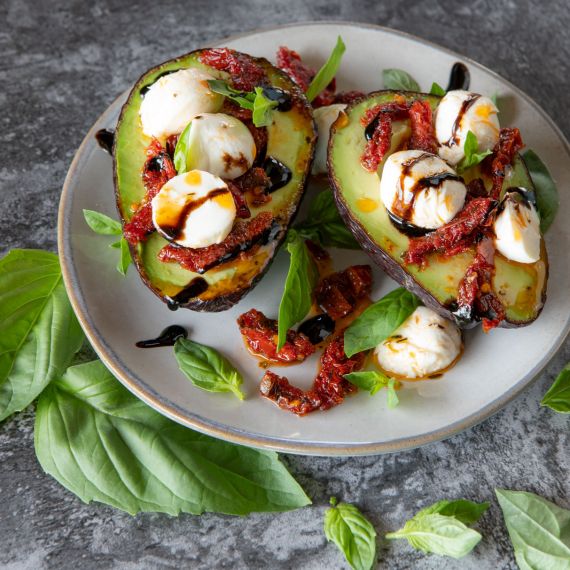 Ingredients
1 avocado, sliced into halves, pitted
fresh mozzarella balls, drained from water
½ c Bella Sun Luci Sun Dried Tomato in Oil Julienne Cut, drain and reserving seasoned olive oil
1 tbsp reserved olive oil from jar
2 tbsp fresh basil leaves, chopped
Salt and Pepper to tatse
Balsamic vinegar for garnish
Directions
Dice mozzarella balls into bit sized portions.
Add mozzarella, sun dried tomatoes, and seasoned olive oil to bowl and stir to combine.
Salt and pepper to taste.
Stuff each of the avocado halves with mixture.
Garnish with fresh basil and drizzled balsamic vinegar.