Sun Dried Tomato Marinated Rack of Lamb
Overview
Garlic and rosemary rack of lamb is my favorite and this photo looks so delicious I want to climb into my computer and start eating it. It's a super simple recipe, six ingredients plus salt and pepper and the addition of balsamic vinegar, find the thick rich stuff, is pure genius.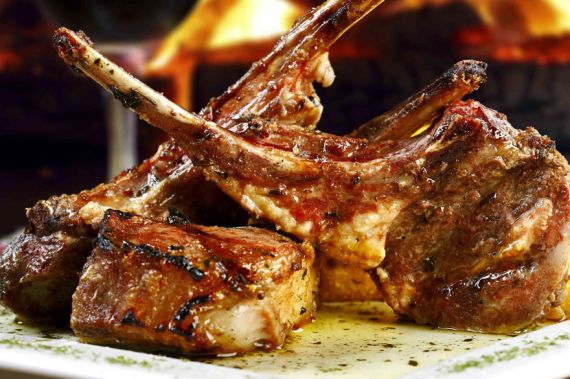 Ingredients
Ingredients for the Marinade
¼ cups Bella Sun Luci sun dried tomatoes in olive oil with Italian herbs, either julienne cut or halves, with 2 tbsp of the olive oil from the jar
2 additional tbsp Bella Sun Luci extra virgin olive oil
2 large garlic cloves, minced
1 large rosemary sprig, leaves removed and chopped finely
¼ cup fine balsamic vinegar
Salt and fresh cracked pepper to taste, rosemary and garlic skewer for garnish
Ingredients for the Lamb
2 whole rib racks of lamb (16 chops), frenched
Salt and fresh cracked pepper to taste
Directions
Combine all of the marinade ingredients in a blender or food processor and puree. Put into a container or plastic bag big enough to hold the lamb.
Cut the racks into single or double chops and place them in the container of marinade so all of the meat on one side is touching the liquid. Marinate in the refrigerator for 8 hours, flipping meat over half way through.
Season with salt and cracked pepper and grill on medium high or roast at 450°F until caramelized on the outside and to the desired internal temperature.
When the chops are ready and hot, drizzle any remaining marinade over them, garnish with a rosemary skewer that has a roasted garlic clove on its end and serve.