Sun Dried Tomato and Roasted Bell Pepper Meatballs
Overview
This recipe is cut from a different cloth because of the sun dried tomato and bell pepper flavors. If you want get even fancier, add chopped fresh basil and substitute heavy cream for the milk. You can thank me later.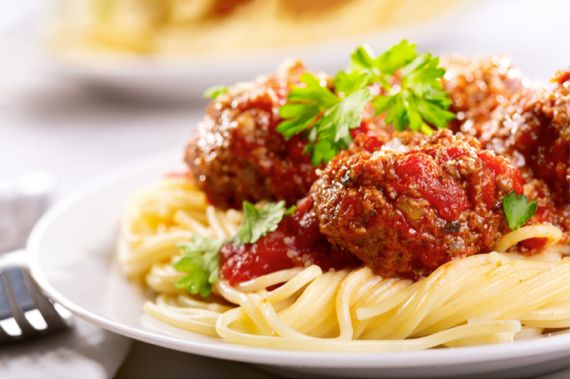 Ingredients
¼ cup whole milk
1 egg, beaten
2 oz (about ¼ jar) Bella Sun Luci Sun Dried Tomatoes Julienne Cut in Extra Virgin Olive Oil, drained well of the oil and rough chopped
2 oz roasted red bell peppers, drained and roughly chopped
½ lb lean (80/20) ground beef and ½ lb ground pork (or ground turkey)
¾ cup Italian-style breadcrumbs
½ tsp salt
½ tsp Worcestershire sauce
¼ tsp pepper
1 small onion, finely chopped
2 garlic cloves, minced
2 tbsp Bella Sun Luci Extra Virgin Olive Oil
⅛ tsp dry chili flakes (optional)
Directions
Combine the milk, egg, sun dried tomatoes and bell peppers in a bowl and mix well. In a separate bowl, mix the rest of the ingredients (except the olive oil).
Combine the two bowls and mix well.
Preheat the oven to 450 degrees.
With a spoon, measure out and form your meatballs. Place the meatballs on a parchment paper lined baking sheet and drizzle the olive oil on top. If the pan isn't heavy, look at the bottoms of the meatballs after 6-8 minutes and if they are dark on the bottom, remove them from the oven, turn them over and put them back in the oven.
Cook 8-12 minutes total time (depending on size) until the meatballs have color on them and are still soft/almost cooked through.
Remove from oven, remove from the pan to a platter or a room temperature baking sheet and rest to just cooked through (still juicy…not dry and room temperature).