Sun Dried Tomato Italian Stuffing
Overview
This recipe combines the rich flavors of sun dried tomatoes and almonds with the classic flavor of cornbread stuffing, making it a delectable centerpiece for your holiday feast. Enjoy the savory aroma as it fills your kitchen and the joy it brings to your table!
Total Cook Time: 30 minutes
Serves: 5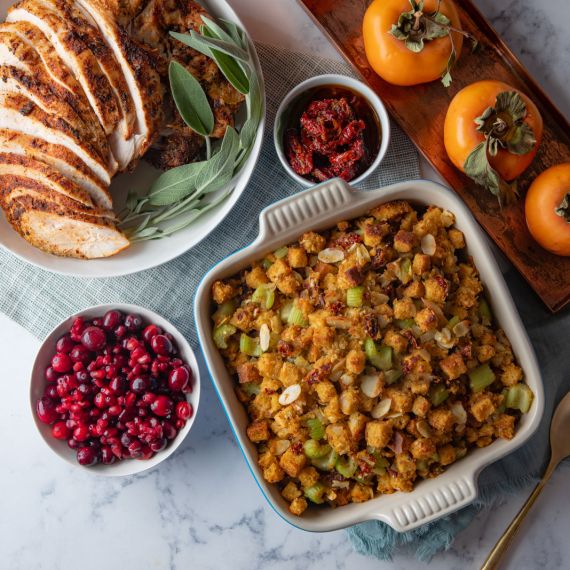 Ingredients
¼ c butter
1 c celery, chopped
1 c medium onion, chopped
1 ¾ c chicken broth
½ tsp poultry seasoning
½ c chopped Bella Sun Luci Sun Dried Tomatoes
½ c toasted slivered almonds
5 c cornbread stuffing
Directions
Heat the butter in a 4-quart saucepan over medium heat.
Add chopped celery and onions, cooking until tender, stirring occasionally.
Stir in the chicken broth, poultry seasoning, and sun dried tomatoes; bring the mixture to a boil.
Remove the saucepan from heat, and stir in the toasted slivered almonds and add the cornbread stuffing and mix lightly.
Serve the flavorful cornbread and sun dried tomato stuffing.