Sun Dried Tomato Pesto Meatloaf
Overview
A few possible adjustments for you to consider, since YOU'RE the chef...and, by the way, I never met a meatloaf I didn't like:
I sometimes use ground turkey and chicken sausage, instead of beef and pork, for the low fat factor. I often chop an onion and throw it in. I always put the ketchup on top before baking, not mixed in. Finally, 70 minutes may be too long. Check it after 55-60 minutes. If opaque/cream-colored protein has risen to the surface, and the edges of the meatloaf have begun to pull away from the sides of the pan, it's ready, especially if you let it rest for 10 minutes outside the oven before serving.
Total Cook Time: 45 minutes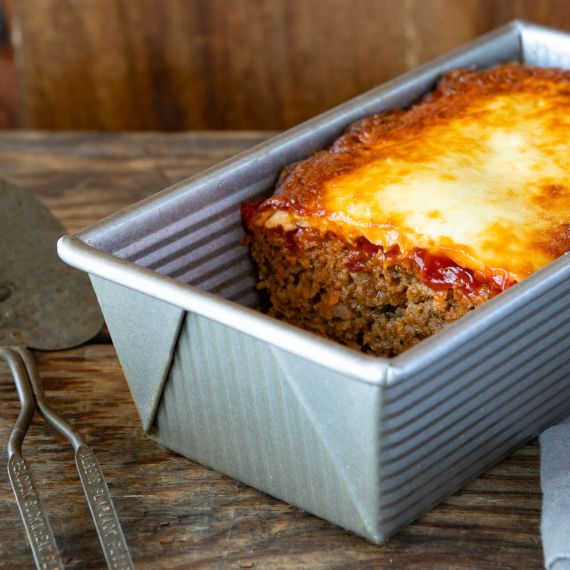 Ingredients
2½ lbs lean ground beef
1 lb pork sausage (I used Sweet Italian Sausage)
2½ cloves garlic minced
2 large carrots, chopped finely
1 tsp basil
1 tsp oregano
¼ tsp salt
pepper, to taste
2½ cups bread crumbs
3 eggs
½ cup tomato ketchup
½ cup red wine
4 oz Bella Sun Luci Sun Dried Tomato Pesto
¾ lb Mozzarella cheese
Directions
Combine all ingredients, except cheese, in a large bowl.
Then place meatloaf in a pan. Bake for 70 minutes at 375˚F.
Remove from oven and top with Mozzarella cheese. Return to oven for 5-10 minutes or unti cheese is melted.
Garnish with additional pesto, if desired.